Rental Credit Checks
Our Service Includes the Following Delivered 24/7:
Professionals may apply for unrestricted reports with online access 24/7. See below to learn more.*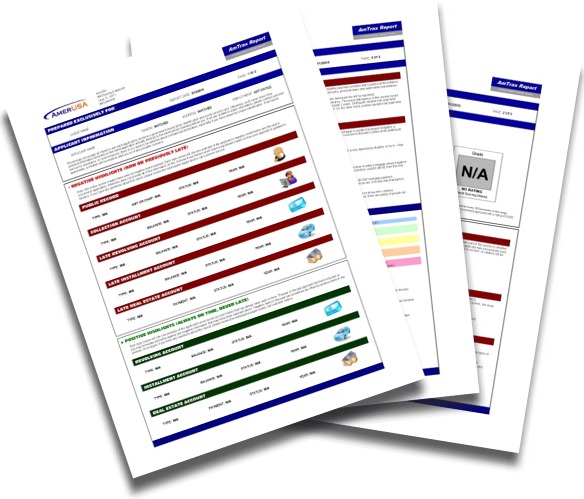 Rental Credit Report Evaluation
Collection Activity for Bills, Utilities and Loans
Know if Accounts are Late or Current
Social Security Number Verification Against Reported SSN
Public Records Highlights (Bankruptcy Filing, State & Federal Tax Liens and Civil Judgments)
Payment History Highlights (Revolving, Installment and Mortgage Accounts)
Credit Scoring Range and Risk Assessment Grading
Credit Card/Loan Names and Account Numbers are Restricted
We charge you – YOU then charge your renter an application fee.
Before accepting an application, charge an application fee. You decide on how much: $28, $35, $50. After you collect the payment from the renter, place your order for a rental credit check and your account will be conveniently charged either $26.95 (most landlords) or 9.95 per applicant (for professionals operating out of a office that are granted unrestricted real time access to full credit reports). Most landlords qualify for a standard account. If you operate out of a commercial location as a property manager or real estate agent, please call us for more information. We offer easy billing, friendly service and fast results.
*If you operate from an office and need to order rental credit checks regularly, you can receive unrestricted reports with all of the coding, account numbers and inquiries for only $9.95 each. Print our Professional Account Registration Packet. The credit bureaus require an inspection of your premises to corroborate the nature of your business – it's a one-time cost of $75. This is performed by an approved independent agent which will meet with you for about 15 minutes to see photo identification, ask a few questions and take some photographs of your office to document its existence.
Tell a Friend: